Values Education
At Ickleford Primary School:
'The embedded and explicit Christian values make a strong contribution to both pupils' academic and personal growth and greatly enhance their spiritual, moral, social and cultural development through the ways in which they are actively encouraged to permeate throughout the life of the school community.'
SIAMS Report 2018
This month's value is: Dignity
Our symbol that represents this value is: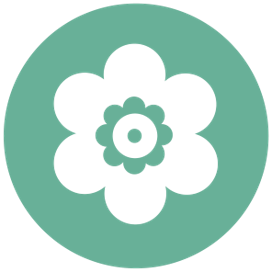 Our words of wisdom from The Bible are:
' 'Let the children come to me…
for the Kingdom of Heaven belongs to such as these.'
Matthew 19.14
Our prayer this month:
Jesus, friend and brother,
You know how it feels to leave your home and family,
To carry nothing with you, to travel as a stranger.
Help all refugees far from home, driven out by war and hunger.
Lead them safely on.
They are our sisters and brothers.
Inspire us to show our love and a true welcome.
Help us to share with them, to give them the dignity they deserve and make them feel safe.
Amen.
Leaders have created a culture where values such as respect, honesty and unity shine through. Pupils are taught the right way to behave in school and when they are out in the community. The school is a warm and friendly place to be.
Ofsted 2022
Below are the answers to frequently asked questions about values education.
Christian Values Cycle for Collective Worship (2022-2024)
Christian Values Cycle 2022-24
What is Values Education?
Ickleford Primary School is proud to be a values education based school. We aim to provide our pupils with a code of shared values by which to lead their lives and help them to make the right choices.
Each month the school champions a new value, such as: respect, peace, humility, dignity and love. We inform parents of the chosen value and its significance in our regular newsletters. We hope this will stimulate discussion for you at home and that you can help us reinforce the importance of this value in the world in which we live.
How is it taught?
Time is given in collective worship to introduce and explore the new value. A fun and stimulating, age-appropriate activity/discussion may also be presented in class, giving the children an opportunity to reflect upon these ideas and relate it to their own behaviour. Such activities might include: storytelling, songs, creative activities, co-operative activities, visiting speakers, class discussion and research projects.
The whole school community is encouraged to emphasise the value of the month in their work and through their contact with the children. The children are positively encouraged to use the value through their own behaviour.
How is the positive demonstration of values celebrated?
If a child is seen demonstrating that value, they will be rewarded with a piece of bunting, that describes their positive action. They can be nominated by any member of the school community including teachers, TAs, midday supervisors, office and cleaning staff and even other children's parents or visitors. The child's success is shared with their class in a Friday celebration assembly, after which their bunting is hung in the entrance area, for everyone to celebrate.
Our aim is to build on our high standards by promoting a school ethos which is underpinned by core values that support the development of the whole child. All children, regardless of whether their achievement has been recognised with bunting, will continue to be praised for their good behaviour and positive attitude to learning, thus continuing the ethos that has always been promoted at Ickleford Primary School.